At Cab plumbing we place an extremely high priority on developing in-house talent and the acquisition of industry leading staff. For us, our employees are our greatest strength and for us to consistently deliver the high-quality services we have built a reputation on, maintaining staff with high levels of competency is paramount. Our commitment to professional training and development is an integrated component of all aspects of operation. Our engagement with our suppliers and manufacturers on product training to our team is essential for the ever changing requirements within the industry.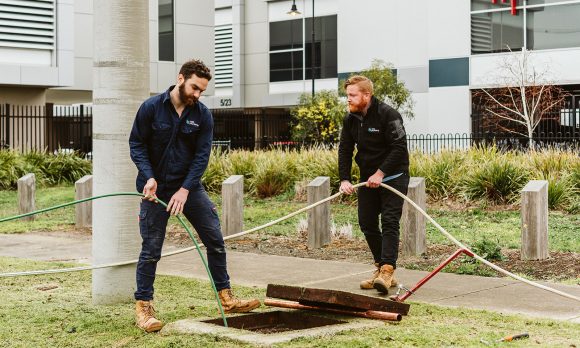 With nationwide training and professional development, we are rest assured every member of our team including our extensive subcontractor network has the knowledge and experience to get the job done right the first time.
Our commitment to the professional training and development extends to all areas of our business.:
Our qualified and equipped service personnel possess individual certifications and training in specialist areas of expertise
We maintain a comprehensive training register for all service technicians
Our highly qualified technical teams have qualifications and specific industry experience in the key areas of hydraulic maintenance, roofing, general plumbing, backflow, hot water and more…
Our industry experienced Management Team have long-term experience in servicing all sectors of the industry whether is be commercial, industrial, residential, facilities management or government.
Our Health, Safety & Compliance management team has a strong emphasis on risk t & environment management.
We provide a comprehensive onsite training service for facilities managers to fault diagnose and basic fault rectification as part of our customer servicing offering.